About Us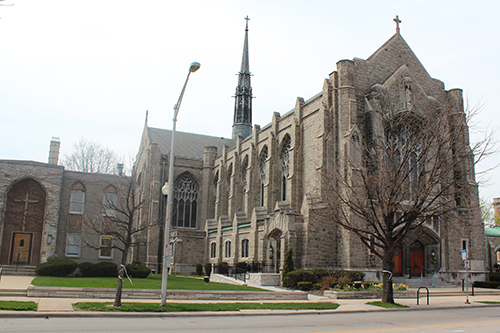 History
St. Catherine of Siena Parish was founded in 1889, and was the first Catholic parish established in Oak Park. In 1974, St. Catherine of Siena was merged with St. Lucy Parish of the Austin neighborhood Chicago's West Side (which had been founded in 1911), forming the renamed St. Catherine of Siena – St. Lucy Parish. In 2022, St. Catherine of Siena-St. Lucy was unified with St. Giles Parish in Oak Park, as part of the Archdiocese of Chicago's Renew My Church initiative. A new name will be chosen for the Unified Parish of St. Catherine of Siena-St. Lucy and St. Giles at a future date.
The Unified Parish has approximately 2500 member households, blending the city and suburbs, drawing from the west side neighborhoods of Chicago, Oak Park, River Forest, and beyond. A history of the faith communities that now make up the Unified Parish may be read here.
St. Catherine-St. Lucy Church faith community is known for its diversity and welcoming parishioners from different backgrounds, including different ethnicities, socioeconomic levels, and sexual orientations. There is an active ministry within the faith community to serve those with mental illness. An African-American Heritage Celebration is an annual event each February. The campus includes St. Catherine-St. Lucy School, which educates children from kindergarten through eighth grade. The school is supported in-part by the Big Shoulders Fund.