Mass Schedule
Sunday Morning: 8:30am & 10:30am
Saturday: 9:00am & 5:00pm
Weekdays Masses: Monday, Tuesday, Wednesday and Friday at 8:30 AM.
(Please enter the Church by Washington Blvd. 2nd door to the West)
Word Service with Communion: Thursday at 8:30 AM.
Located
St. Catherine of Siena-St. Lucy Parish
38 N. Austin Blvd.
Oak Park, IL 60302-4305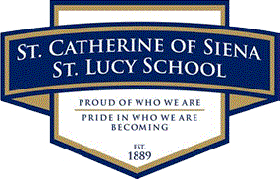 Rev. John Carolan's 89th Birthday!