»
MASS SIGN UP: June 12th-13th
Weekday Masses:
Mon & Fri - 8:30 AM @
St. Edmund's
Tues & Wed - 8:30 AM
(Please enter the Church by the main entrance on Austin Blvd.)
Thursday -
NONE
Weekend Masses:
Saturday - 5:00 PM
Only
Sunday Morning - 9:00 AM
Only
All Restrictions have been lifted effective Friday, June 11, 2021. We will resume 100% capacity. At this time, we would like to alert all parishioners who are in attendance that they should monitor themselves, especially if unvaccinated. Thank you.
Located
St. Catherine of Siena-St. Lucy Parish
38 N. Austin Blvd.
Oak Park, IL 60302-4305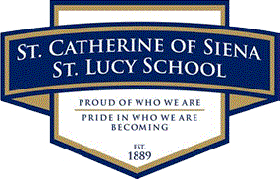 Rev. George O. Omwando's Farewell