Religious Education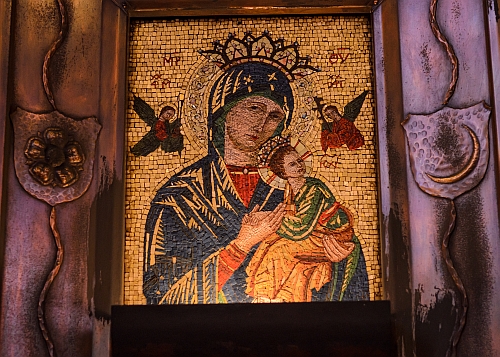 Religious Education for Children
Class at St. Edmunds!
It is time, then, also to reinstate your children's Religious Education. To that end, Fr. John McGivern is inviting you to become a part of the Religious Education program and community at St. Edmund Parish. As you know, he's not just the administrator of St. Catherine/St. Lucy Parish; he's also the pastor of St. Edmund Parish. RE classes for Pre-School through Eighth Grade are held on Sunday mornings from 9:30am-10:45am. After class, you would be welcome to worship at 11AM at St. Edmund's, or you could also plan to worship as a family at the Saturday 5pm mass at St. Catherine/St. Lucy Parish church. Should you choose to enroll your children in this religious education program.
Please be assured that your already being parishioners at St. Catherine/ St. Lucy Parish would be fully respected. As the local Church has now entered the Renew My Church process, this outreach is simply to be welcoming, inclusive, and to find ways to become unified as a local Catholic community.
There are a two ways to contact Mrs. Janet Bennick, St. Edmund's Coordinator of Religious Education.
E-mail: jbennickstedmund@gmail.com Or by Phone: 708-848-7220.
St. Catherine-St. Lucy School
The mission of St. Catherine-St. Lucy School is to provide quality Christian education within a Catholic context for the students. Our educational program reflects our commitment to the spiritual, intellectual, social, and psychological needs of our students. Grade levels begin with three-year-olds and run through eighth grade.
Contact: http://www.catherinelucy.org